From Fisherman's Son to Horse Whisperer Extraordinaire: The Incredible Journey of Al Ragusin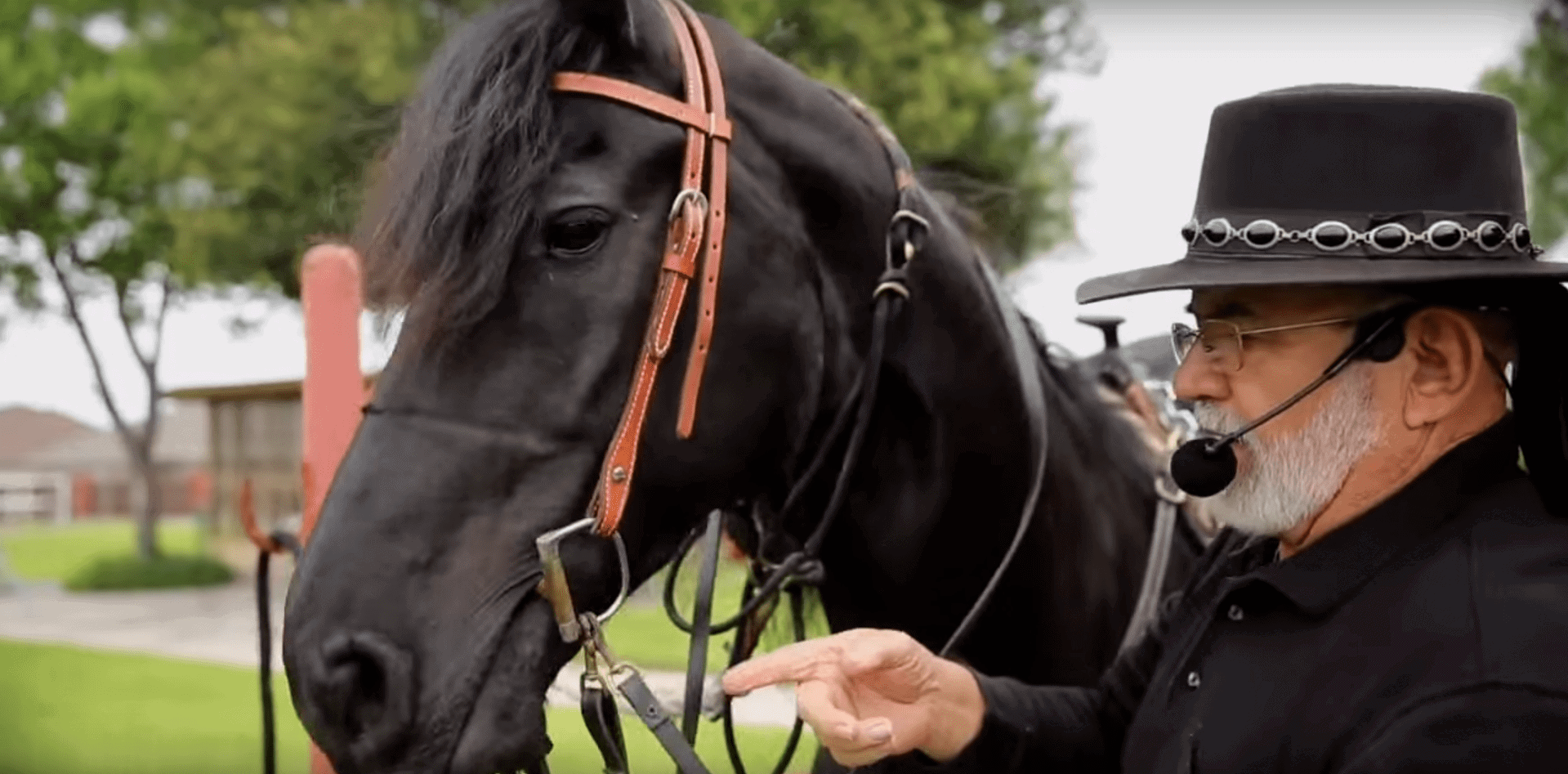 About Al Ragusin
Meet Al Ragusin Jr., a champion horse trainer in eight different disciplines. From racing to western pleasure, reining to cutting, and even charro events and dressage, Al has made a name for himself in the horse world. He's also the owner and trainer of the only "Real Dancing Horses" in the world.
Growing up in a small fishing town in Texas, Al first saw a horse at the age of six. Despite his father's warnings about the dangers of horses, Al was drawn to the animals and eventually caught one to bring home. But his father's hatred for horses stemmed from a tragic incident involving his younger brother. Still, with his mother's support, Al pursued his passion for horses and went on to have a successful career, winning over 300 trophies and awards, and even being featured on TV and in magazines.
Today, Al continues to travel, performing in shows and giving training clinics. His unique performances feature him singing while his horses dance in sync to the beat. He's truly one of a kind and feels that his father would be proud of his accomplishments.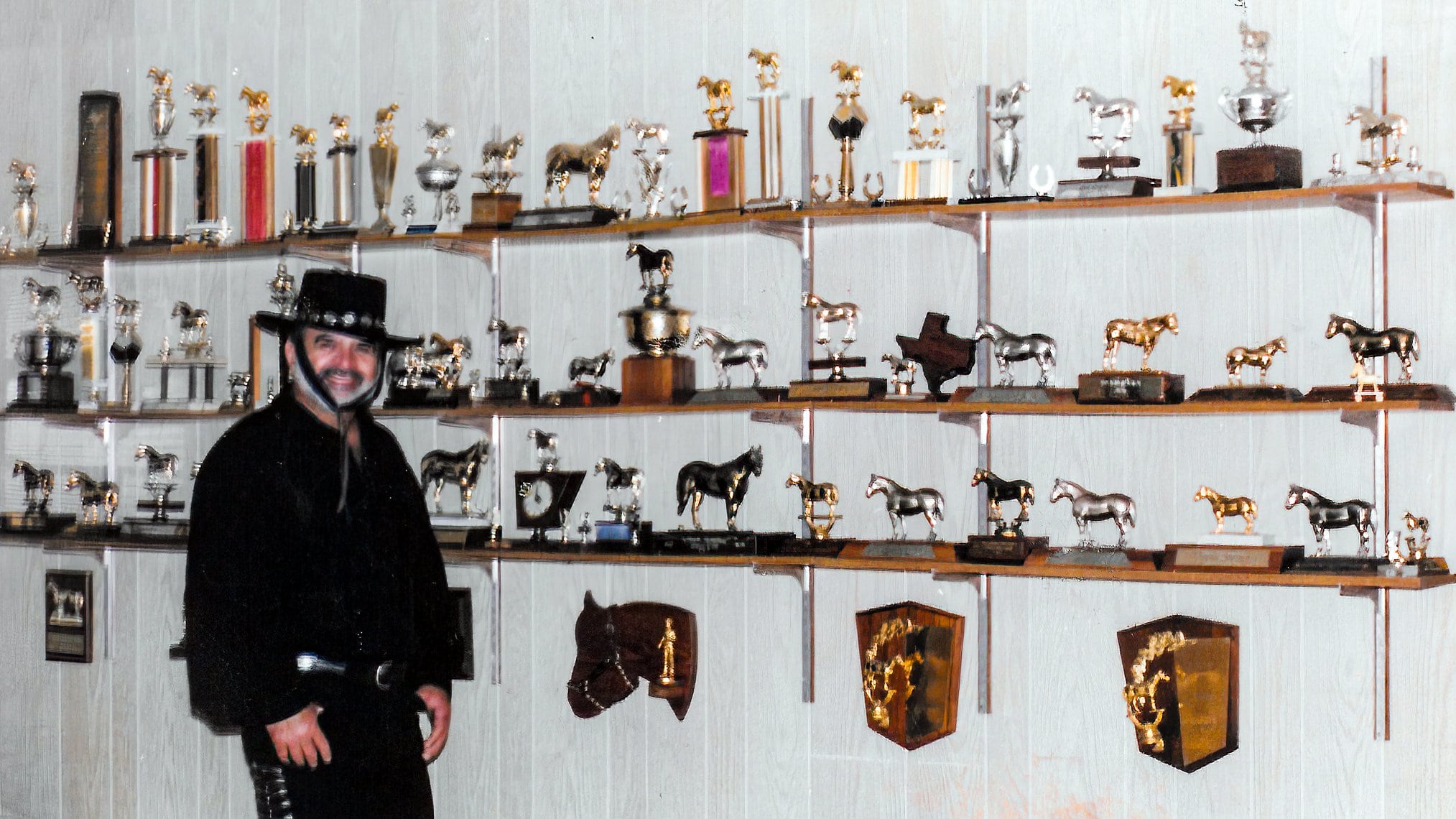 Al Ragusin is a renowned horse trainer and performer, with nearly 50 years of experience in the field. Born in the small fishing town of Port O'Connor, Texas, Al was introduced to horses at the age of six, when he saw a black horse grazing in his backyard. Despite his father's warning that horses were dangerous, Al's love for horses grew, and he went on to become a highly accomplished horseman.
Career in Horse Training
Al's career in horse training began with showing quarter horses in halter, cutting, reining, and western pleasure. He also trained horses for racing and became a champion charro, a Mexican cowboy, and rejoneador, a bullfighter on horseback. Over the years, he has won over 300 trophies and awards in various equestrian events.
Horse Whisperer
Al's unique approach to horse training has earned him the title of "Horse Whisperer." Unlike traditional training methods that force horses to perform desired actions, often causing them discomfort and pain, Al uses subtle cues and body language to communicate with the horse. He has developed a patented technique that involves using double reins, causing no pain to the animal. His technique has been showcased in various media outlets, including CBS, Real TV, and RFD TV, PBS, and FOX.
Dancing Horses
In addition to training horses, Al is the owner of the only true Dancing Horses in the world. His show consists of him singing Country, Rock, and Mexican music, and his horses follow the rhythm of each song right on beat. He has performed at the Rose Bowl and the Tournament of Roses Parade in Pasadena, California, and has traveled across the United States and into Mexico performing at various events.
Author
Al is also an accomplished author, having written several books on horse training and his unique approach to working with horses. He has also been featured in various magazines and newspapers, including Western Horseman and The Los Angeles Times.
Traveling Clinician
In addition to performing, Al also conducts horse training clinics, traveling across the country to share his knowledge and expertise with fellow equestrians. He continues to travel and perform at various events, always striving to improve his technique and expand his knowledge of horses.
Al's career as a horse trainer and performer is a testament to his dedication and love for these magnificent animals. His unique approach to training and performing has earned him worldwide recognition and admiration from fellow horse enthusiasts.
Al Ragusin Featured on:
| | |
| --- | --- |
| | |
| Arbor Daze | CBS, FOX, PBS, RFD-TV, Real-TV Euless, Texas |
| Barney & Friends | PBS (Public Broadcasting System) Beeville, Texas |
| Beeville Charro Days | Austin, Texas |
| Bluebonnet Festival | Hidalgo, Texas |
| BorderFest | McAllen, Texas |
| Civic Center Auditorium | Victoria, Texas |
| Community Center Arena | Conroe, Texas |
| Conroe Rodeo | Corpus Christi, Texas |
| Corpus Christi Coliseum | Scottsdale, Arizona |
| Festival of Horses | San Antonio, Texas |
| Fiesta Texas | Rapid City, South Dakota (57 Shows) Mercedes, Texas |
| Hart Ranch | Brownsville, Texas |
| International Association of Fairs & Expos | Harlingen, Texas |
| International Convention Center Jackson Street Jubilee | Wichita, Kansas |
| Kansas Horse Expo | La Vernia, Texas |
| Laura Garcia Cancer Benefit | Los Fresnos, Texas |
| Lions Rodeo Arena | Mercedes, Texas |
| Mercedes Livestock Show | Lansing, Michigan |
| Michigan Horse Council | Kingsvill e, Texas |
| Northway Coliseum | McAllen, Texas |
| PalmFest | Benavides, Texas |
| Pan de Compo Festival | Pharr, Texas |
| Pharr Convention Center | Houston, Texas |
| Plaza Mexico | Freer, Texas |
| Rattlesnake Round-up | Pasadena, california |
| Rose Bowl | San Antonio, Texas |
| San Antonio Stock Show & Rodeo | Corpus Christi, Texas |
| Selena Bay Auditorium Sesquicentennial Celebration | Rio Grande, Texas |
| South Plains Fair | Lubbock, Texas |
| Strawberry Festival | Pasadena, Texas |
| Strawberry Festi val | Poteet, Texas |
| Texas Championship Charro Congress | San Antonio, Texas |
| Texas Fair Association | Dallas, Texas |
| Tournament of Roses Parade | Pasadena, california |
| Tractor Supply | Floresville, Texas |
| Tractor Supply | Mission, Texas |
| Tractor Supply | Pleasanton, Texas |
| Tractor Supply | Seguin, Texas |
| TIRA Coliseum | Belton, Texas |
| Vannie Cook Children's Cancer Center | Mission, Texas |
| Wes-Town Arena | Alton, Texas |
| Will Rogers Coliseum | ft. Worth Texas |
| San Patricio County | |